Last Modified on October 3, 2023 by Dr. Tyler Meier
Back pain can be a real nuisance, especially when it's persistent and doesn't seem to go away. If you've been searching for a way to relieve your back pain, chiropractic care at CorePosture Chiropractic may be the answer you've been looking for. At CorePosture Chiropractic in Newport Beach, Dr. Tyler Meier and his talented team can provide personalized diagnostic assessments and comprehensive treatments that will help ease your back pain. Here are five ways that chiropractic care can help with back pain relief.
#1. Identify the Cause of Your Back Pain:
The first step to finding relief from your back pain is to identify what is causing it in the first place. The team at CorePosture Chiropractic will perform a thorough diagnostic assessment of your back condition to determine what is causing the pain and how best to treat it. This includes reviewing any medical history you have as well as conducting physical examinations, x-rays, and other tests if necessary.
#2. Align Your Spine:
When you visit CorePosture Chiropractic for back pain relief, one of the key steps in helping you feel better will be to align your spine properly using adjustments and manipulations specifically designed for each individual patient's needs. These manipulations are intended to improve posture and spinal alignment so that your body can heal itself naturally without the need for medications or surgery.
At CorePosture:
Spinal manipulation helps reduce the symptoms of back pain by applying a gentle force to the affected area which helps restore normal movement in the spine and improves range of motion. This type of chiropractic care helps release compression on nerves and promotes circulation allowing the body's healing process to begin naturally.
Spinal traction (Chiropractic BioPhysics®) is a great way to reduce tension and loosen knots in both the muscles and fascia surrounding the spine. It also increases blood flow, relaxes muscles, reduces inflammation, decreases spasms, improves posture, restores balance in the spine, releases toxins from the body, and improves flexibility and range of motion which can all help relieve back pain.
#3. Improve Mobility & Flexibility:
Another benefit of chiropractic care is improved mobility and flexibility in addition to reduced pain levels due to the spinal manipulation techniques used during treatment sessions. By improving overall joint function, patients experience an increase in range of motion which allows them to move more freely with less discomfort or stiffness throughout their bodies – especially in their backs!
This helps reduce inflammation and tension in areas where they are suffering from chronic pain or limited movement due to misalignment issues caused by injury or age-related degeneration of bones/joints over time.
#4. Strengthen Muscles & Reduce Stress:
Many times when people experience chronic back pain, their muscles become weak from lack of use or activity due to the discomfort they feel when trying to move around normally on a daily basis. Through targeted exercises and stretches prescribed by Dr. Tyler Meier at CorePosture Chiropractic, patients can start building up strength again while also reducing stress levels. This can contribute further to improving their condition, no matter how long it's been left untreated previously.
#5. Improve Quality Of Life:
Last but not least, one of the biggest benefits of chiropractic care is its ability to improve quality of life for patients suffering from chronic back pain, who may have otherwise felt helpless or unable to find relief through traditional medical treatments. Many of our patients have had limited or no success with medications or surgery options offered from traditional medical care, and end up in our office looking for relief through more natural and holistic means.
With regular visits combined with lifestyle changes recommended by Dr. Tyler, as well as adjustments/manipulations performed during each session customized specifically according to each individual patient's unique condition(s), we believe that most people can find some level improvement. Our objective is that treatment at CorePosture Chiropractic helps each patient to be able to enjoy life again with minimal pain and discomfort.
Can correcting posture help with back pain?
Poor posture puts unnecessary stress on your spine, which can lead to chronic back pain if not corrected early in life. In addition to the postural correction techniques offered at CorePosture, improving posture can be supported by stretching regularly throughout your day, or learning proper form when lifting heavier objects like grocery bags or furniture pieces around the house or office environment.
Improving posture should happen at the same time as postural correction, so you don't strain yourself while working out or doing daily activities that require more effort than usual. Adjusting your lifestyle, habits, and activities while undergoing postural correction can be very helpful to the process.
What lifestyle changes can help with back pain?
Making lifestyle changes such as regular exercise, stretching, or reducing stress levels can greatly reduce back pain. The effects of exercise, stress reduction, and stretching on muscles throughout our bodies which can be directly tied into how well our spines are able to handle everyday tasks.
Back Pain Treatment and Chiropractic in Newport Beach, CA
Whether you're dealing with acute or chronic back pain, chiropractic care might just be the answer you've been looking for! At CorePosture Chiropractic in Newport Beach, Dr. Tyler Meier and his talented team offer personalized diagnostic assessments along with comprehensive treatments designed specifically tailored towards helping each patient achieve optimal health results.
Back pain is an extremely common affliction that affects people of all ages, but luckily there are many ways to treat it! At CorePosture Chiropractic in Newport Beach, we provide specialized treatment plans tailored specifically for each individual patient's needs. Our treatment plans are based on the assessment conducted during their initial visit—we want each of our patients to receive high-quality care that is personalized just for them.
Our team works hard every day to provide customized care through various, proven techniques like Chiropractic BioPhysics® to help reduce your back pain in Orange County. Whether you're in Santa Ana, Tustin, Newport Beach, Costa Mesa, Lake Forest, Irvine, or another nearby city—we're here to help. Come in for your assessment and get the back pain relief that you've been looking for!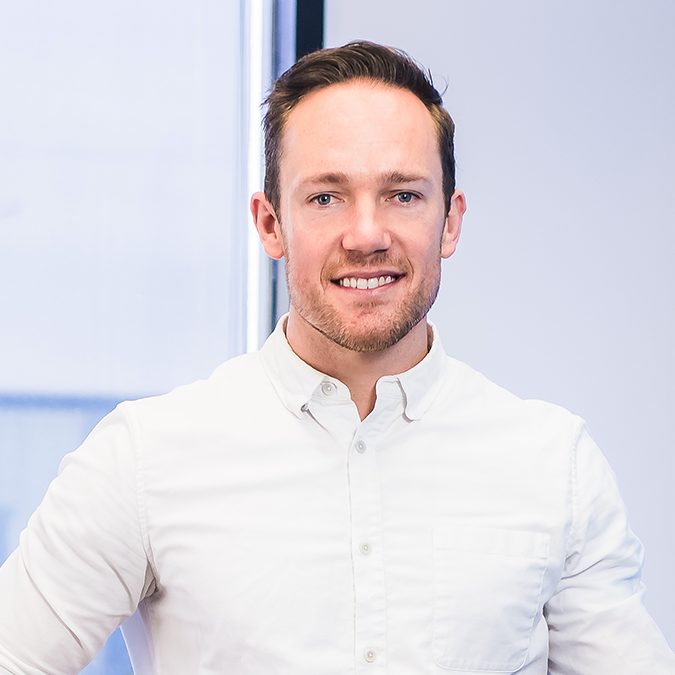 Dr. Tyler Meier is a board-certified, licensed chiropractor and founder of CorePosture Chiropractic in Newport Beach, CA
Similar Posts
Back Pain

Neck Pain

Migraines

Headaches

Scoliosis

Poor Posture

Fatigue
Consultation