Best Chiropractor in Newport Beach
Local Expert Near You – Full Range of Chiropractic Services
5-Star Google Reviews & Yelp Reviews!
Over 2,000 Patients Served!
10 Years of Chiropractic Care Experience!
Patient Satisfaction
100%
Chiropractor Newport Beach Specializing in Spinal Corrective Care
Welcome to CorePosture Chiropractic, Orange County's premiere pain relief and spinal / structural rehab facility.
Chiropractor Newport Beach – We specialize in eliminating the source of back pain, neck pain, headaches and migraines, as well as fatigue through corrective chiropractic care. We are also among a handful of doctors utilizing as cutting-edge scoliosis treatment through ScoliBrace.
Chiropractic Care
Chiropractic adjustments reduce pain and improve movement. We provide a variety of adjusting styles to fit you and your preferences.
Digital X-Rays
Our state-of-the-art digital x-ray system allows us to further analyze our patients and get to the root cause of the condition by carefully looking at your spine.
Posture Correction
Is your poor posture leading to chronic pain and headaches? Our specialized equipment helps to restore optimal posture, spinal alignment, and good health.
Sports Injury
We utilize a variety of soft tissue and myofascial therapies to help our patients recover from injuries, rehab chronic conditions, and optimize athletic performance.
Dr. Tyler Meier: Passionate and Experienced Corrective Care Chiropractor
Newport Beach, California
Dr. Tyler Meier is a board-certified, licensed chiropractor and founder of CorePosture Chiropractic in Newport Beach, CA. Born and raised in Southern California, Dr. Tyler completed his undergraduate at the University of California, San Diego with a degree in Biology. His passion for understanding the human body and desire to inspire health in his community led him to the Bay Area, where he attended Life Chiropractic College West and graduated as a Doctor of Chiropractic.
Back Pain, Neck Pain, Migraines, Sciatica and Scoliosis: Gone!!
Incredible Transformations
With over 2,000 patients served throughout Newport Beach, Irvine, and surrounding communities, we're so privileged to have been able to transform so many lives.
From severe and chronic back pain, neck pain, and migraine headaches, to the most hopeless cases of scoliosis, our incredible brand of chiropractic care, combined with the latest technological advances have changed so many lives for the better.
Change Your Life With Us!
Find out if you qualify For Corrective Chiropractic Care
Conditions Successfully Treated!
Utilizing the latest advancements in corrective care chiropractic and the CBP technique, corrective chiropractic care has helped thousands of our patients with the following conditions.
Back Pain

Neck Pain

Whiplash

Headaches

Migraines

Fatigue

Fibromyalgia
Acid Reflux

GERD

Allergies

Asthma

Poor Posture

Scoliosis

Joint Pain
Shoulder Pain

Sciatica

Herniated Disc

Bulging Disc

Tingling / Numbness

Poor Sleep

Pregnancy Pain
Corrective
Chiropractic
As one of only a few Chiropractic BioPhysics certified clinics in Newport Beach area, our approach involves the correction and rehabilitation of your spine, which means effective, long-lasting permanent results!
By rolling back the damaging effects of time, poor posture, poor lifestyle habits, and injuries, we are able to realign the spine to its optimum shape and eliminate nerve interference – the main source of back pain or neck pain, fatigue, and disease. While regular chiropractic provides temporary relief, our technique promotes lasting results that you can feel!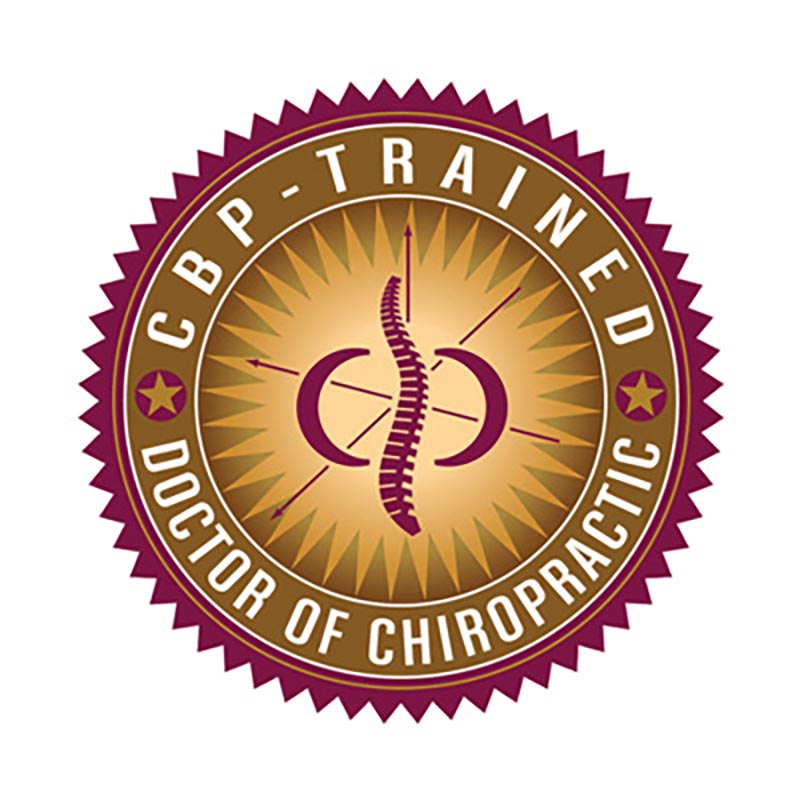 CBP Trained & Certified
Dr. Tyler Meier is one of only a handful of chiropractors in Orange County who specializes in Chiropractic BioPhysics (CBP) technique. The CBP technique is the world's most scientific, researched, results-oriented, and published chiropractic technique, often referred to as "the gold standard" in chiropractic care. CBP aims to realign the spine back to its normal shape, therefore, eliminating pressure on the nerves, helping eliminate pain from the root.
Using a multi-faceted approach, Dr. Tyler uses chiropractic adjustments, mirror image traction, decompression therapy, and home-exercises to reshape the spine. Poor posture, sports injuries, and auto accidents throw the spine off-balance. Even the smallest misalignments or shifts, can exert pressure on the delicate nerves that flow out of it. CBP can easily correct this, giving patients a real solution to addressing pain and discomfort.
By realigning the spine, the doctors at CorePosture in Newport Beach are able to help regain your spine and restore proper nerve flow, therefore eliminating the source of back pain, neck pain, headaches, migraines, fatigue, and fibromyalgia. In addition, our care restores nerve energy flow to the vital organs, resulting in relief from a wide range of health issues.
If you live or work in Newport Beach, Corona Del Mar, Costa Mesa, Irvine, Huntington Beach, or the surrounding areas, we urge you to experience corrective chiropractic care for yourself. It not only helps fix and heal the root cause of pain and discomfort, but also fixes your poor posture, reverses scoliosis, and help alleviate digestive issues, respiratory issues, and cardiovascular issues.
Articles and Blogs
Chiropractic Articles to Help You Live a Better Life.
Articles and Blogs
Articles to Help You Thrive